Sustainability is one of the main axes of our business strategy, to which we are committed through two fundamental pillars:
Innovation
Digitalisation
Technology and innovation
As part of our firm commitment to digitalisation, we are carrying out various actions to improve services through the intelligent management of our processes and resources, which allows us to offer, among other things, complete visibility throughout the process, which means improving communication with the customer.
Intelligent management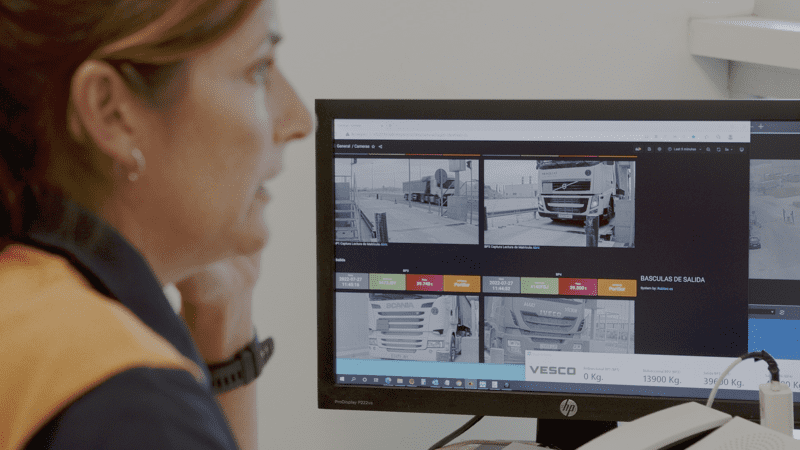 Weighing integration and automation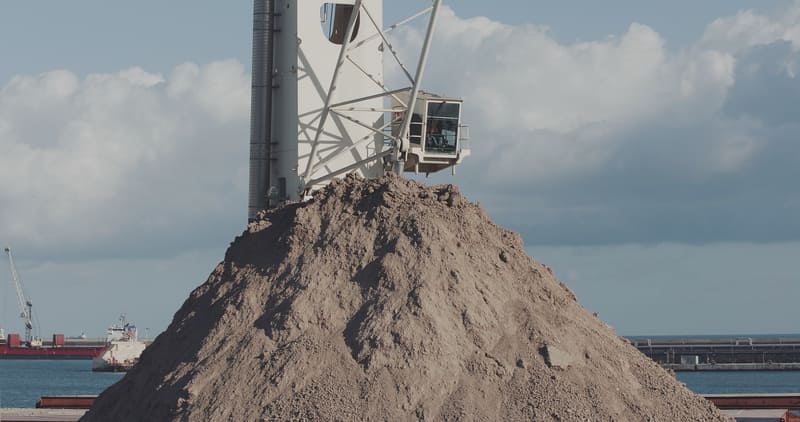 Optimisation of internal machinery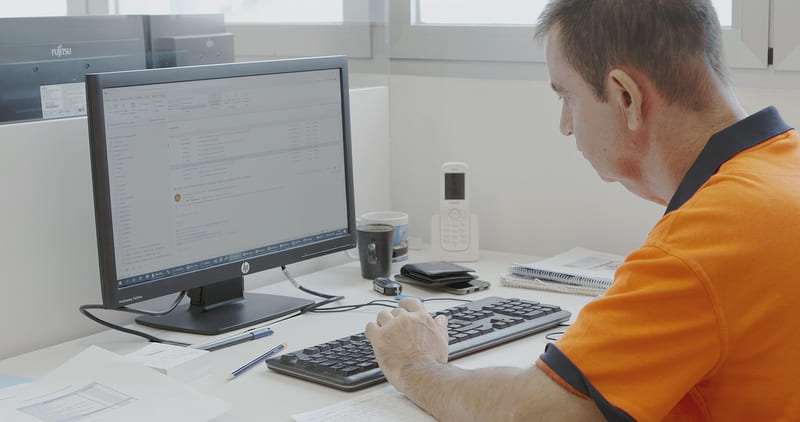 Forecasting and intelligence to maximise efficiency

Truck and route optimisation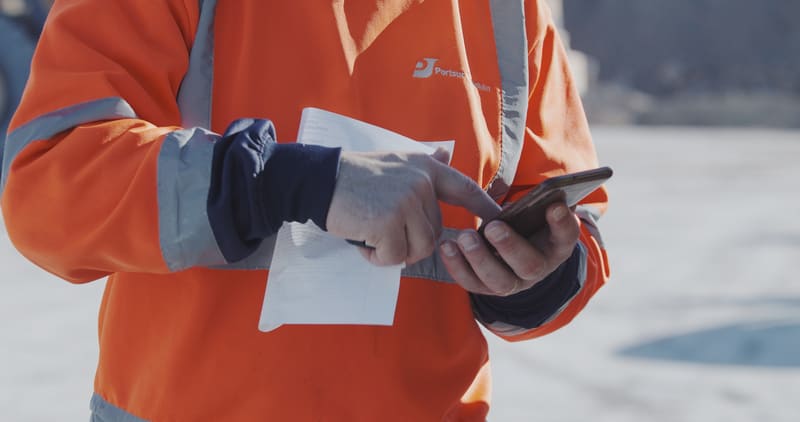 Full visibility throughout the process

Sustainability
As we move towards an energy transition for a sustainable future, we are committed to reducing the environmental impact of our activities, always adopting a preventive approach that benefits the environment and reduces our carbon footprint, through initiatives such as:
Installation of photovoltaic solar panels for own consumption
Dock extension project using circular economy techniques
Artificial intelligence techniques to control dust dispersion
State-of-the-art machinery to minimise environmental impact
Preparation of an environmental report
Working with various institutions to find solutions to environmental challenges
Projects
As a result of our commitment to innovation, we actively participate in R&D&I and continuous improvement projects with various organisations.
Portmod
Environmental management platform applied to air pollution control in ports based on AI and computational fluid simulation.

More information
Project co-financed by the European Union through the Operational Programme of the European Regional Development Fund (ERDF) for the Community of Valencia 2014-2020, with reference INNCAD/2021/27, with a total budget of 346,758.40 euros.


The project consists of the development of a platform for the management of environmental impacts in port areas, based on a rapid response software at an urban scale, in order to manage in an adaptive, systematised and evaluable way the problems caused by the impact of particulate and gaseous pollutants in port areas, combining the application of CFD simulation techniques and artificial intelligence. In addition, the system will allow the validation of 'ad hoc' engineering solutions to mitigate the environmental impact, allowing not only the monitoring and modelling of the environmental problem, but also the decision making regarding the solutions to be implemented to mitigate the problem.